Navigating the cold/flu season: how to minimise the impact of staff shortages on your operations
It's that time of the year again – except, in 2022, the Australian flu season is further amplified by the continuing COVID pandemic. So, exactly how bad is the situation with seasonal cold and flu this winter?
According to the Department of Health's stats, from mid-April 2022, the weekly number of confirmed flu cases in Australia has exceeded the 5-year average. As we are still in the middle of the winter, the full impact of the 2022 flu season on society – and the economy – is yet unknown. However, it is clear by now that the disruptions caused by the seasonal illnesses are likely to continue for at least a couple of more months – and that this year's cold and flu season presents some extra challenges for employers.
On a positive note, the solutions developed when dealing with such challenges can help you ensure that your business operations run smoothly for the years to come – regardless of seasonal interruptions.
Understanding the combined impact of COVID, flu and the common cold
In addition to the obvious strain that increased employee absences during winter can put on operations of any business, COVID-19 also continues to present additional challenges, as Australian workers who test positive for COVID-19 are still subject to the compulsory 7-day isolation period.

The increased emphasis on staying home when unwell is also likely to encourage employees who do not have COVID but experience any flu or cold symptoms to remain away from the workplace longer compared to the previous years. 
On the positive side, this helps to reduce the spread of illnesses through the workplace – but it is easy to see how such increased awareness can put additional strain on business operations if the resulting staff shortages are not addressed timely and properly.
In some industries – for example, IT – the impact of the home isolation requirements can be alleviated to a great degree by offering employees more flexible working arrangements that include provisions to work from home when necessary. However, the number of such industries is limited, and many employers – for example, in mining and construction – just cannot rely on remote work provisions due to the nature of their operations.
Luckily, the seasonal staffing disruptions caused by the cold and flu season are predictable, and they can – and should – be planned for well in advance.
Proactively planning for employee shortages
Planning for inevitable staff shortages associated with the cold and flu season is the best way to minimise any serious disruptions to your operations.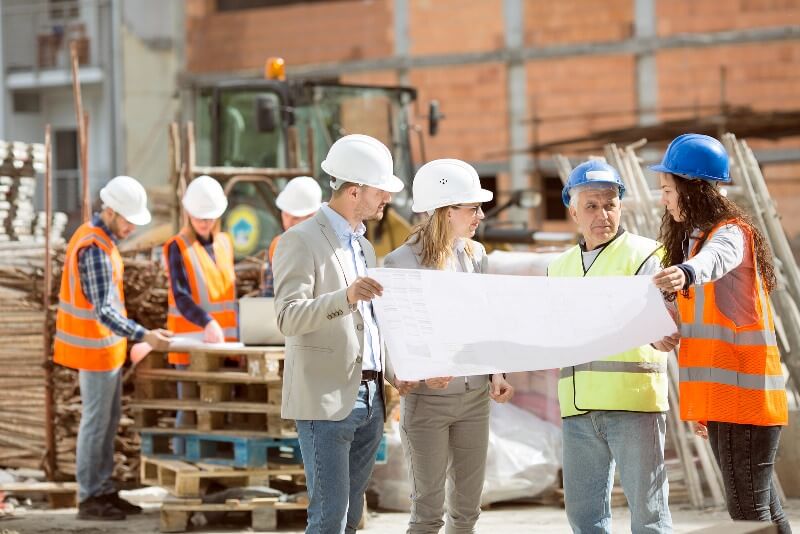 Despite any preventative measures you implement, you can expect some employees to come down with the cold or flu during the winter months. Thinking ahead of the critical areas in your operations and forming a partnership with a recruitment agency that can supply reliable and suitably qualified personnel at short notice is the best way to ensure that you can avoid unnecessary interruptions.
And, if your industry employs a significant amount of workers that are required to hold licences and industry certifications, it only makes sense to work with an agency that specialises in recruiting such personnel. For example, we at Synaco Global Recruitment work with many employers in the mining and construction sectors. So, in addition to a wide range of skills and experiences, our employees can be expected to hold such certifications as High Risk Licences: LF – Forklift Truck Operation and WP – Boom-type Elevating Work Platform, Construction Induction Card, Enter and Work in Confined Spaces, and Work Safely at Heights.
Partnering with a trusted recruitment provider
A good working relationship with a reputable recruitment agency is key to successfully managing your staffing needs and minimising the impact of employee shortages during cold and flu seasons.
For over 10 years now, we at Synaco Global Recruitment have supported Australian employers – particularly in the mining and resources sector – across a wide range of skills and disciplines. We continue to do so – largely within Western Australia, Northern Territory, and Queensland. Whether you are an employee considering your next career move, or an employer looking for a flexible, professional and reliable recruitment service – we are always happy to help.
We are confident that we can help you to address staff shortages in minimal time – so you can be sure that you'll get highly qualified help when you need it.
We work hard to find the best possible match for you
At Synaco, our philosophy is to partner with clients who share our goals and commitments. We believe it is the best way to ensure that our employees are provided with a safe, healthy, and supportive work environment. We also work hard to meet any special requirements our clients might have and to always ensure the best match between our employees and clients. The robust recruitment processes we have in place help us to achieve just that.
In our relationships with candidates and clients, we always aim to be present, accountable, and available. To achieve this, we spend plenty of time in the field. We attend pre-start and safety meetings, hold regular site and work area inspections and toolbox talks with our workforce, and other relevant pre-site and on-site inductions, assessments, and training.
So, don't delay – find your next job with Synaco and see for yourself the positive difference our caring and dedicated approach makes to your career. You can browse our list of vacancies here.