Construction jobs in Australia: trends, salaries, occupations in demand
According to the recent ABS data, construction is the third largest industry in Australia – both by its share of total national GDP and by the number of people it employs (8.7 percent of the total workforce – which is approximately 1,143,600 persons). The industry has been steadily growing, with employment increasing by 7.3 percent over the past five years.
The most popular jobs in the construction industry at the moment are:
Carpenters and Joiners

Electricians

Construction Managers

Plumbers

Building and Plumbing Labourers

Architectural, Building, and Surveying Technicians

Painting Trades Workers

Earthmoving Plant Operators

Concreters

Gardeners
So, there are many employment opportunities in construction today for people with various skills, qualifications, and levels of experience. As the industry is also known for its above average pay rates, many Australian job seekers are interested in securing employment in construction.
We at Synaco are proud to be part of a 52-year-old global workforce solutions team and to provide recruitment services Australia-wide, working with large and small employers in a wide variety of industries. Construction within residential, commercial, infrastructure, mining and civil sectors is one of Synaco Global Recruitment's areas of expertise. We have supported the construction industry across a wide range of skills and occupations – and continue to do so for our clients nationwide, from rural locations to capital cities.
If you are after an entry-level job in construction or are looking for an opportunity to apply your advanced skills and qualifications in your next role – our experienced and dedicated team would be happy to help you find your next construction job.

So, are employment prospects in the Australian construction industry looking healthy right now?
Latest employment trends in the Australian construction industry
Construction is one of the Australian industries that has weathered the Covid-19 crisis well – and is expected to continue growing in 2022. This means that the demand for suitably qualified labour, both permanent and casual, is also going to remain high.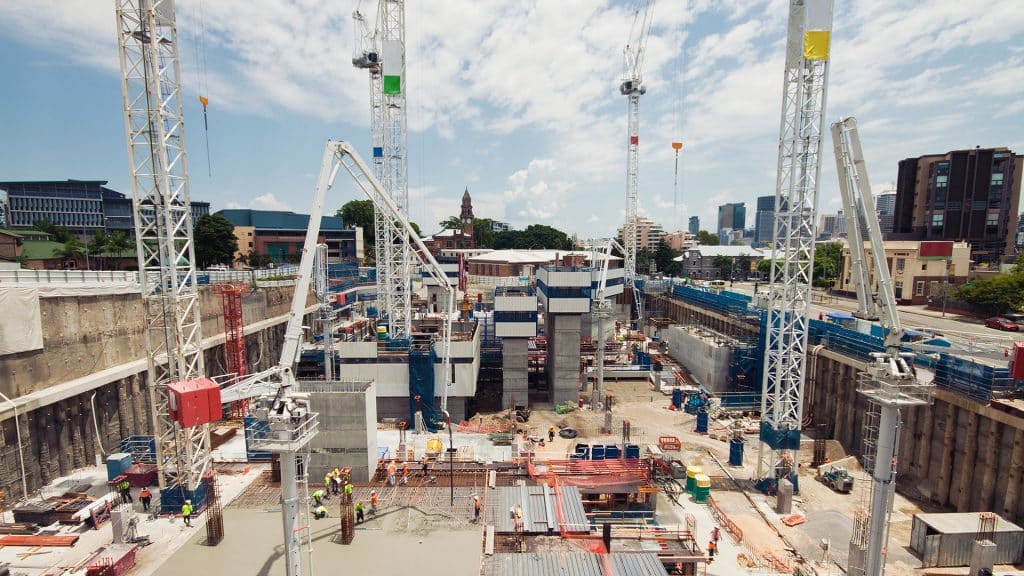 The list of highly sought after construction industry occupations is currently topped by electricians, closely followed by construction managers, carpenters and joiners, plumbers, and metal fitters and welders.
Current salary trends for construction jobs in Australia
The construction industry is well known for its above average salaries. 
Based on the ABS data, median weekly earnings in the construction industry in May 2021 were $1,600 per week – which is about 15% higher than the median weekly earnings across all other industries.
Construction project managers, construction estimators, forepersons, electricians, and crane operators are among the highest paid construction industry occupations in Australia.
What are the most in demand qualifications for working in the construction industry?
No matter what your occupation – the skills and qualifications listed below are always in demand in the construction sector:
Construction Induction Card.

This card is the entry level accreditation certifying that you are qualified to work in the construction industry. It is issued upon successful completion of the general induction training course with a Registered Training Organisation (RTO).
Work Safely at Heights.

To get this certificate, you are required to complete a one-day course that teaches you the skills required to perform your work duties safely when working at heights.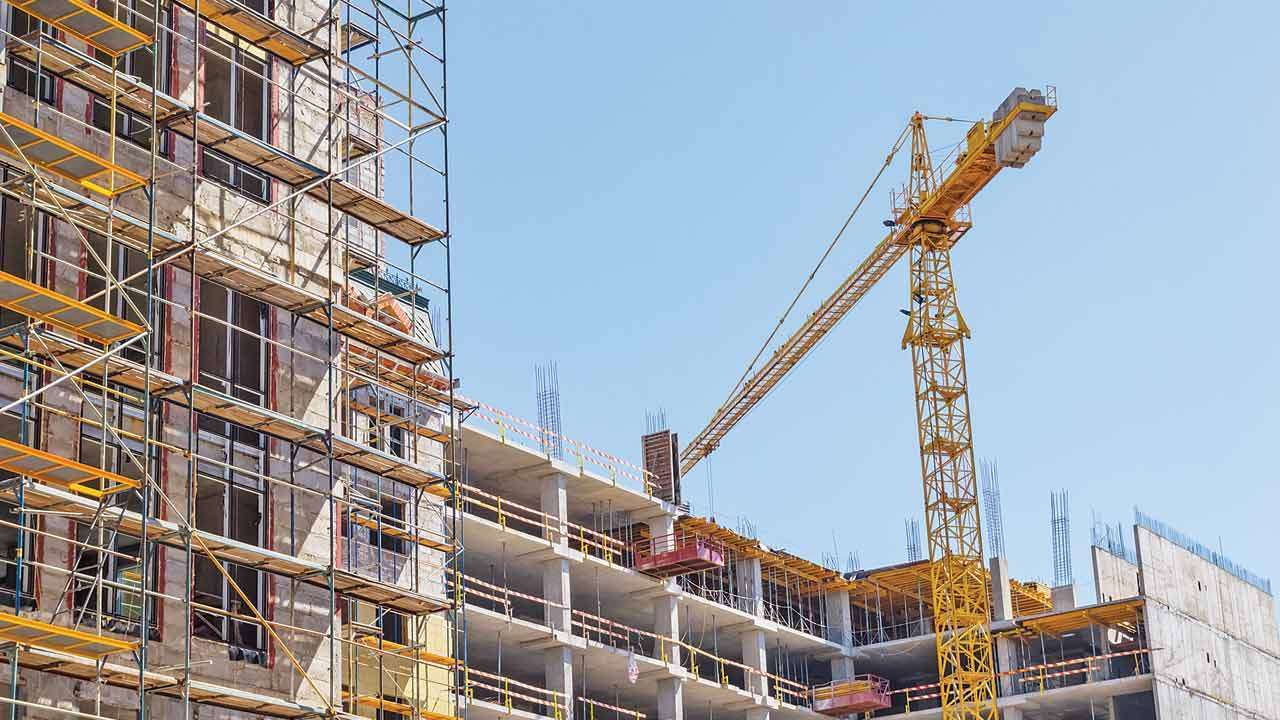 Licences to Operate a Boom-Type Elevating Work Platform (boom lengths under 11 metres and over 11 metres).

To obtain any of these licences, you need to complete a course that teaches you to operate a certain type of boom-type elevating work platform. This course includes the operation of a telescoping device or other devices (or their combinations) that are used to support the platform.
Certificate IV in Building and Construction.

This course teaches you to plan building construction work, apply building codes, and supervise on-site construction. You also learn about structural principles and gain an understanding of legal requirements and standards operating in the industry.

Diploma of Building and Construction.

This course equips you with skills and knowledge in the area of building and construction theory and practices that relate to low to medium-rise buildings. You also extend your understanding of building surveying, job supervision, and project management and contract administration skills.
Ready to start looking for a job in construction? We can help!
Looking for a job in construction? Check out our latest Welder vacancies!
Metal fitters, boilermakers, and welders are always in demand across all industries – including construction. If you have relevant qualifications and previous experience in steel fabrication or metal trades, multiple opportunities are available for you – with well above average pay rates!
For example, right now our South Australian client is looking to quickly grow his team of Welders. On top of excellent hourly rates, you get penalties – and a generous monthly fuel bonus for 100% attendance! Permanent employment opportunities are also available.The main requirements of this role are Certificate III in Engineering and/or Welding certificates and an experience in steel fabrication and/or metal trades. You also need to be able to read and interpret technical drawings, be committed to safe work practices, and be willing to work extended hours.
More information about this position – including hourly rates – is available here.
We work hard to find the best possible match for you
At Synaco, our strategy is to partner with clients who share our goals and commitments. We believe that it is the best way to ensure that our employees always receive the support they deserve – and are provided with a safe, healthy work environment. We strive for the best match between our employees and clients – and our robust recruitment processes are in place to ensure we achieve just that.
Our relationships with candidates and clients are based on Synaco's commitment to being present, accountable, and available. This is why we spend plenty of time in the field, attend pre-start and safety meetings, and hold regular site and work area inspections – as well as other relevant pre-site and on-site inductions, assessments, and training.
Find your next job with Synaco and see for yourself the positive difference our caring and dedicated approach makes to your career. You can browse our list of vacancies here.