Every year, Australians await the announcement of the Federal Budget to see how it is likely to influence their individual financial position – including employment opportunities. The business sector is also significantly affected by the increases or decreases of government spending in certain areas, as well as by new government initiatives included in the Budget.
As we approach the EOFY 2022 with the unemployment rates at near-record-low levels – just 3.9% in April, according to the ABS website – what key implications does the next year's Budget have for Australian employers and job seekers? 
Below we look at the likely effect of the 2022/2023 Federal Budget on some of Australia's biggest industries – and consider how the Australian job market is likely to be affected as a result.
Further support for apprenticeships – including those in the mining and construction sectors
Addressing skill shortages in a timely manner is essential for ensuring that the Australian economy can continue to recover from the impact of Covid-19. So, the government's commitment to continued investment in the Australian apprenticeships and traineeships is good for business – and, consequently, for employment. 
A new Australian Apprenticeships Incentive System providing support to both employers and apprentices is going to be introduced beginning July 2022. For employers, that will come in the form of wage subsidies of up to $9,000 (paid over two years) for each apprentice in an occupation that is listed on the Australian Apprenticeship Priority List.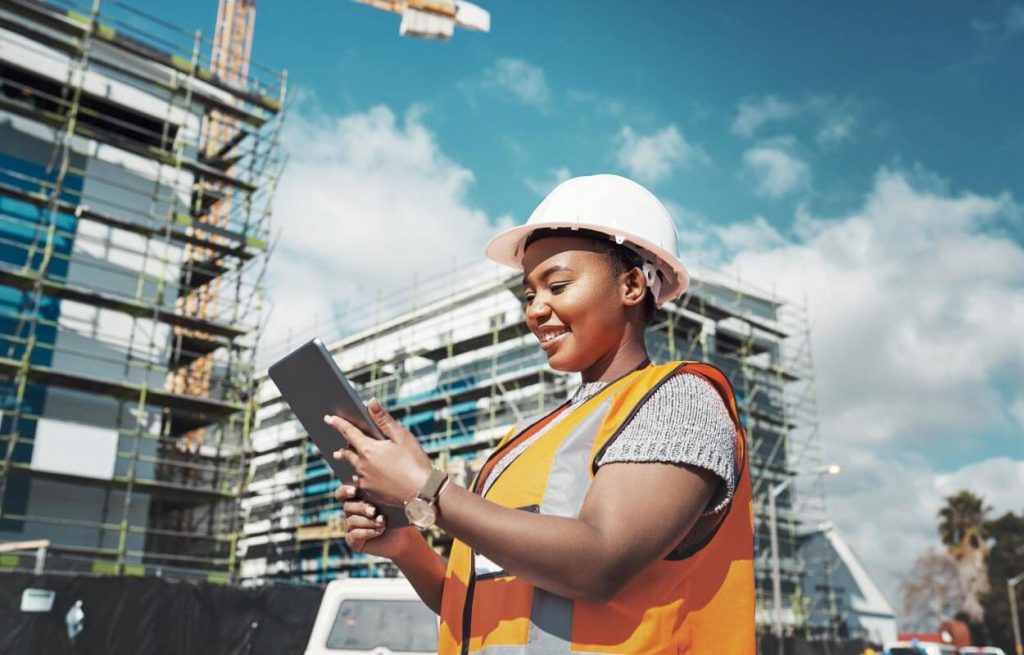 Some of the occupations actively sought after by the mining and construction industries that are currently included in the Apprenticeship Priority List are:

Airconditioning and Mechanical Services Plumber

Airconditioning and Refrigeration Mechanic

Bricklayer

Carpenter and Joiner

Diesel Motor Mechanic

Electrician

Fitter

Gasfitter

Metal Casting Trades Worker

Motor Mechanic

Painting Trades Worker

Pressure Welder

Sheetmetal Trades Worker

Welder
Apprentices in occupations on the Priority List will also receive additional Apprentice Training Support Payments from the government ($5,000 paid in instalments of $1,250 every six months over two years) and will have access to Australian Apprentice Support Loans at concessional rates.
In total, $2.8 billion is going to be spent in 2022-23 to support Australian apprenticeships.
We at Synaco Global Recruitment are proud to support the Australian mining and construction sectors across a range of skills and disciplines. So, if you are looking for an entry-level job or an apprenticeship in these industries, our dedicated team is always ready to help. (Of course, if you already have a wealth of experience and are ready for your next career move, we'll be happy to assist, too!)
More regional infrastructure projects
The Regional Accelerator Program will receive more than 2 billion in 2022-23 to invest in manufacturing, critical minerals and agriculture sectors. The program includes the Manufacturing Modernisation Fund that will help regional companies, including those in the mining sector, to acquire modern equipment and expand their business. This can potentially result in new employment opportunities becoming available in connection with installing and operating such equipment.
An additional $17.9 billion is also going to be invested into infrastructure projects around Australia. This includes over $500.0 million committed to the Local Roads and Community Infrastructure Program which aims to support local councils' local road and infrastructure projects. The increased infrastructure planning can be expected to deliver further growth in the construction industry jobs.
Further tax cuts for small businesses in the Budget
Small businesses will receive additional tax cuts totalling to about $2.6 billion in 2022-23. 
Additionally, they will be able to access a new 20 per cent bonus deduction that can be used for eligible external training courses for upskilling their employees. This should have a positive impact on the skill set of the employees involved in these programs, ensuring their continued employability.
Supporting more women entering the workforce
In the 2022-23 Budget, $482.0 million is allocated to help women advance their careers and improve their economic security. Out of this amount, $56.2 million is allocated to assist women to enter the tech industry and access jobs in manufacturing, as well as to develop entrepreneurial skills.
With the unemployment rate at a record low, more women entering employment can help address the skill shortages while also ensuring their improved employability and economic security.
We work hard to find the best possible match for you
At Synaco, we are proud to be part of a 52-year-old global workforce solutions team and to continue providing recruitment services Australia-wide. We work with large and small employers in a wide variety of industries – and are always ready to assist you with your next career move.
We see partnering with clients who share our goals and commitments as the best way to ensure that our employees are provided with a safe, healthy, supportive work environment. So, we work hard to ensure the best match between our employees and clients – and have robust recruitment processes in place to achieve that.
When it comes to our relationships with candidates and clients, we at Synaco aim to be present, accountable, and available. That is why we spend plenty of time in the field and attend pre-start and safety meetings, as well as holding regular site and work area inspections and regular toolbox talks with our workforce. We are also regularly involved in other relevant pre-site and on-site inductions, assessments, and training.
Find your next job with Synaco – and see for yourself the positive difference that our caring and dedicated approach makes to your career. You can browse our list of vacancies here.