Mining jobs in Australia: trends, salaries, occupations in demand
The mining industry is Australia's largest sector by share of total national GDP – and one of the country's largest employers. According to the recent ABS data, in November 2021 the industry employed 2.1 percent of the total Australian workforce (approximately 271,300 persons). Remarkably, employment in the industry increased by over 20% over the last five years.
The most popular jobs in the mining sector at the moment are:

Drillers, Miners and Shot Firers

Metal Fitters and Machinists

Other Building and Engineering Technicians

Production Managers

Mining Engineers

Electricians

Truck Drivers

Earthmoving Plant Operators

Geologists, Geophysicists, Hydrogeologists

Steel and Welding Specialists
As you can see, there is a wealth of opportunities – requiring various sets of skills and qualifications – in the mining sector. As the industry is also well known for its above average salaries, it's no wonder that so many job seekers are interested in mining jobs in Australia.
We at Synaco are proud to be part of a 52-year-old global workforce solutions team and to provide recruitment services Australia-wide, working with large and small employers in a wide variety of industries. Over the past 10 years, the mining and resources sector has been a particularly important part of Synaco Global Recruitment's evolution. We have supported this sector across a range of skills and disciplines, and continue to do so – largely within Western Australia, Kalgoorlie, Northern Territory, and Queensland at the present time.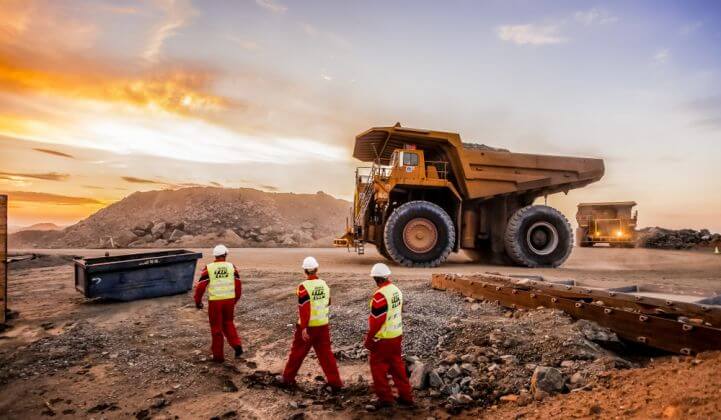 Whether you are looking for an entry-level job in the mines or for an opportunity to apply your advanced skills and challenge yourself – our dedicated team is always ready to help you find your next job or facilitate your career move.
So, how are employment prospects looking in the Australian mining industry right now?
Latest employment trends in the Australian mining industry
Mining is one of the industries that has carried the Australian economy through the Covid-19 crisis, and it's continuing to grow remarkably fast – which means a steady demand for suitably qualified labour.
Not surprisingly, the highest demand is for highly skilled professionals. Mining engineers currently top the list, followed by heavy-duty diesel fitters, electricians, geologists, electrical engineers, and metallurgists.
Current salary trends for mining jobs in Australia
The mining industry remunerates its employees quite generously. 
According to the ABS data, median weekly earnings in the mining industry in August 2021 were $2,349 per week – which is twice as high as the median weekly earnings across all other industries. The wages continue to grow steadily – and sometimes even soar by as much as  20-25% a year for high demand occupations as employers try to address skill shortages.
Also, the gap in pay between casual and permanent employees in the mining industry is much smaller than in other industries.
What are the most in demand qualifications for working in the mining industry?
The skills and qualifications listed below are highly sought after by employers in the mining sector:
High-Risk Licence: LF – Forklift Truck Operation.

A licence to perform high-risk work is required for a number of operations – but the licence class that allows you to operate forklift trucks is the one that most employers in the mining industry will be after.



Construction Induction Card.

This is a card that certifies that you are qualified to work in the construction industry. This card is issued after successful completion of the general induction training course with a Registered Training Organisation (RTO).

Enter and Work in Confined Spaces.

You need evidence of completion of a certified course that teaches you skills and knowledge required to plan and prepare for working in confined spaces, work in such spaces – and then safely exit the confined space and clean up after finishing your work.

Work Safely at Heights.

To get this certification, you need to complete a one-day course that will equip you with the knowledge and skills required to safely work at heights in various situations.

High-Risk Licence: WP – Boom-type Elevating Work Platform.

This is another licence category that's highly regarded in the mining industry.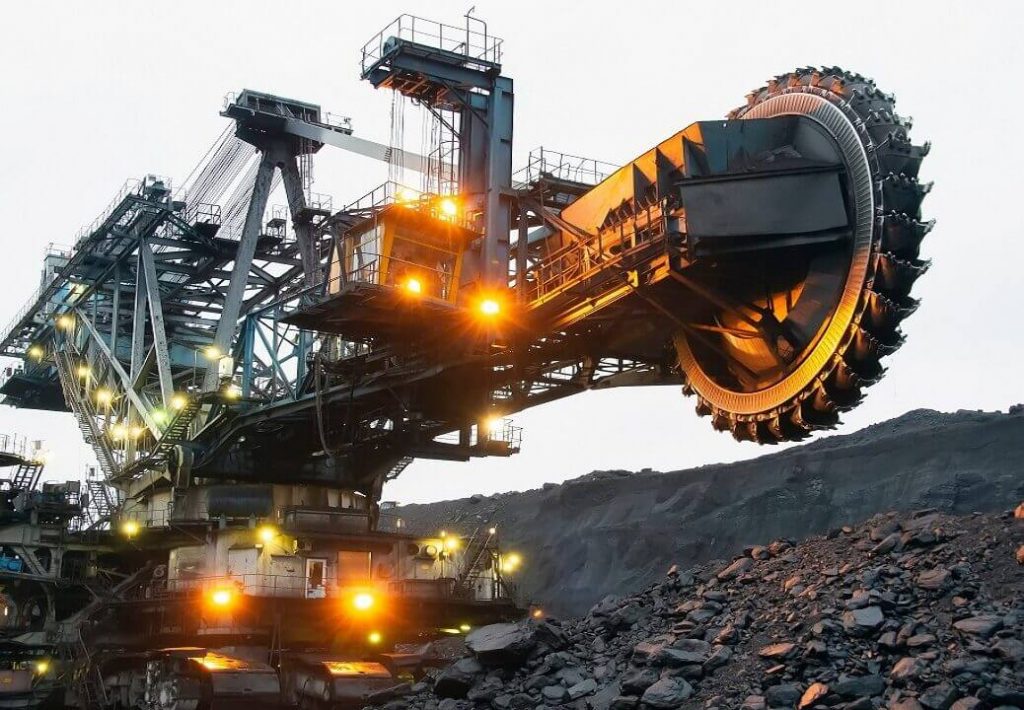 Ready to start looking for a job in mining? We can help!
Looking for an entry level job in mining? Check out our Sample Preparation Assistant vacancies!
If you don't have any special qualifications or experience – no worries! There are jobs that allow you to enter the mining industry and only require minimal skills – yet offer very attractive pay rates.
For example, the Sample Preparation Assistant positions in Kalgoorlie that one of our clients is actively recruiting for require no experience, with training fully provided on the job. Moreover, you get Incentive Allowance where you get paid for just turning up for work! Long term employment and job progression are also available.
The main requirements of the job are being physically fit to lift sample bags from 15kg to 25kg, ability to follow set procedures and good attention to detail. More information about this position – including remuneration – is available here.
We work hard to find the best possible match for you
At Synaco, we believe that partnering with clients who share our goals and commitments is the best way to ensure that our employees are provided with a safe, healthy, and supportive work environment. We also work hard to ensure the best match between our employees and clients – and have robust recruitment processes in place to achieve that.
In our relationships with candidates and clients, we at Synaco focus on being present, accountable, and available. This involves spending plenty of time in the field, attending pre-start and safety meetings, holding regular site and work area inspections, regular toolbox talks with our workforce, and other relevant pre-site and on-site inductions, assessments, and training.
Find your next job with Synaco and see for yourself the positive difference our caring and dedicated approach makes to your career. You can browse our list of vacancies here.