Synaco Darwin – helping you make the most of labour-hire opportunities in NT
The Northern Territory (NT) economy is heavily shaped by the wealth of the state's natural resources. The mining industry is the state's largest revenue generating sector with an annual output of $9.456 billion as of June 2021.

Synaco Darwin is focussed primarily on assisting employees and employers in the mining and resources sector, as well as providing labour for the construction and manufacturing industries.
NT's relatively small population – and its distribution over a large, mostly remote, area – means that addressing skill shortages in some occupations can be challenging at times. This is further amplified by considerable distances that separate NT from the rest of Australia.
Many work opportunities in NT are FIFO rosters from Darwin or Cairns, with accommodation and meals arranged by the employer. Candidates for these roles residing elsewhere in Australia are usually expected to make their own travel arrangements to and from Cairns or Darwin. Also, NT employers often offer opportunities for negotiating longer roasters to successful candidates.

So, what occupations are most highly sought after by NT employers at the moment?
Occupations in demand in Darwin and NT
The following labour-hire opportunities are available with our Darwin clients at the moment:
Motor Mechanics
Motor Mechanics are responsible for maintaining and servicing various motor vehicles and for carrying out necessary repairs. The vehicles they maintain include trucks, semi-trucks, excavators, and graders.
The usual pathway to becoming a Motor Mechanic is through an apprenticeship – but further training and certification may be required if you would like to specialise.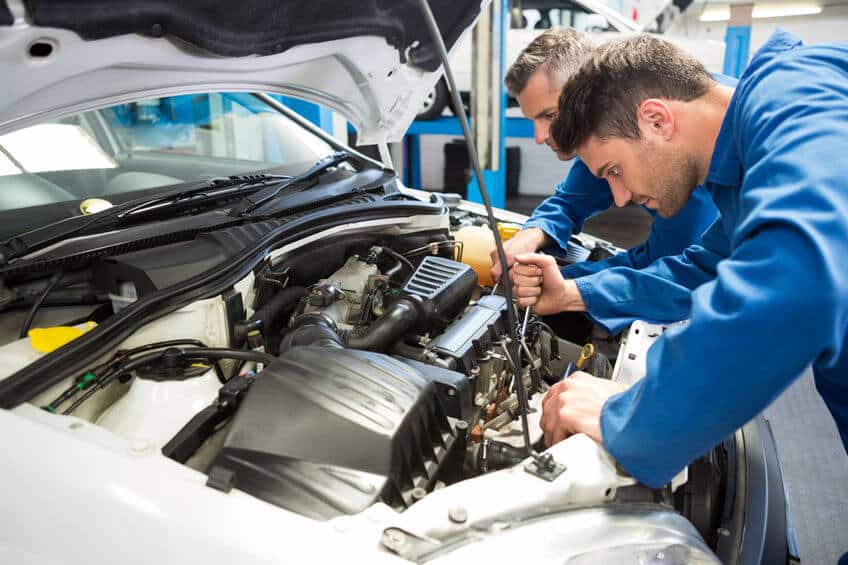 Motor Mechanics are skilled at a variety of tasks, from performing routine maintenance operations such as oil changes and engine tune ups to removing, repairing and replacing worn out parts and assembling and installing new ones.
There is a consistent demand for Motor Mechanics in all Australian states at the moment – but the positions available at Synaco Darwin are more likely to be focussed on heavy diesel vehicle maintenance, as this type of vehicles is extensively used in the mining and construction sector. 
Dump Truck and Grader Operators
The main responsibility of Dump Truck Operators is to transport various materials – such as dirt, sand, gravel, or rocks – from one site to another. 
In addition to driving the truck to the destination site and operating its levers or cranks to dump its contents, they also need to perform various inspections of the truck and its contents and be able to verify shipping documents for accuracy.
Grader Operators use graders to spread and level various materials on construction sites. 
This position involves driving, as well as operating a grader and its controls, fitting and removing attachments, using controls to move and level soil, gravel and other materials, and performing servicing and minor repairs of graders.
While you may become a Grader Operator without formal qualifications and just by gaining relevant experience, a Certificate III in Civil Construction Plant Operations may also be useful.
Both Dump Truck Operators and Grader Operators require a Heavy Rigid (HR) vehicle licence – however, Grader Operators may hold a Grader Ticket instead of HR.
Gaining a White Card (Construction Induction Card) is also beneficial for both of these occupations as many such jobs are found in the construction industry. 
Factory Hands and Labourers
If you have a positive attitude, strong willingness to learn, and are a team player, then a Factory Hand or Labourer position may be a good starting role for you to enter and gain experience in a particular industry.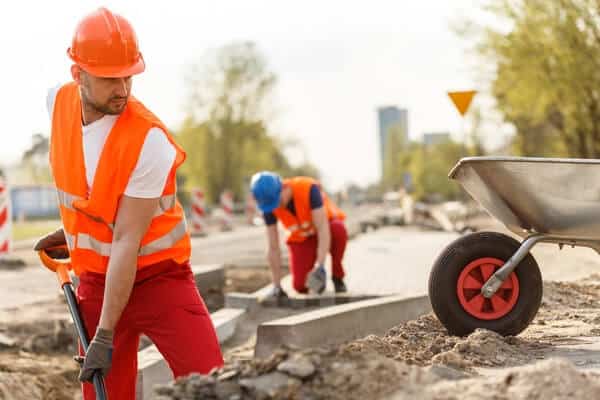 These jobs can be quite challenging and include tasks of varying complexity. For example, in addition to general labouring and using hand and power tools, you may be required to operate factory machines (such as overhead gantry cranes).
While relevant industry experience is always advantageous for these roles, it is usually not necessary. However, applicants need to be able to perform physically demanding tasks, have a strong commitment to safety, and hold a driver's licence.
Qualifications and experience required for most blue collar jobs in NT
While the requirements of every job may vary considerably, many positions will require:

Experience working in remote locations

White card

Open manual driving licence

Ability to complete a full pre-employment medical including drug and alcohol screening  functional capacity assessment
Synaco Global – we work hard to ensure the best possible job match for you

We at Synaco Darwin are proud to be part of  Synaco Global Recruitment, a 55-year-old global workforce solutions team. We offer labour-hire recruitment services Australia-wide, working with employers of any size from all industries.
We are committed to partnering with clients who fully share our goals of providing safe, healthy working conditions for our employees. At Synaco, we are constantly working on optimising our recruitment processes to ensure that the optimal match is achieved between our employees and our clients.
With our partnerships extending across a wide variety of industries, we understand that our commitment to best recruitment practices forms the foundation of our continued success. This is why we endeavour to be accessible, open, and accountable to our candidates and clients throughout the recruitment process.
Our representatives spend plenty of time in the field – this is part of our ongoing commitment to our employees. This includes attending pre-start and safety meetings, work area inspections, inductions, training sessions, and other necessary assessments.
Synaco is always ready to assist you with your next career move – you can browse the list of our vacancies here.